Manufacturing safe, clinical-grade cell-based therapies and retroviruses vectors in one place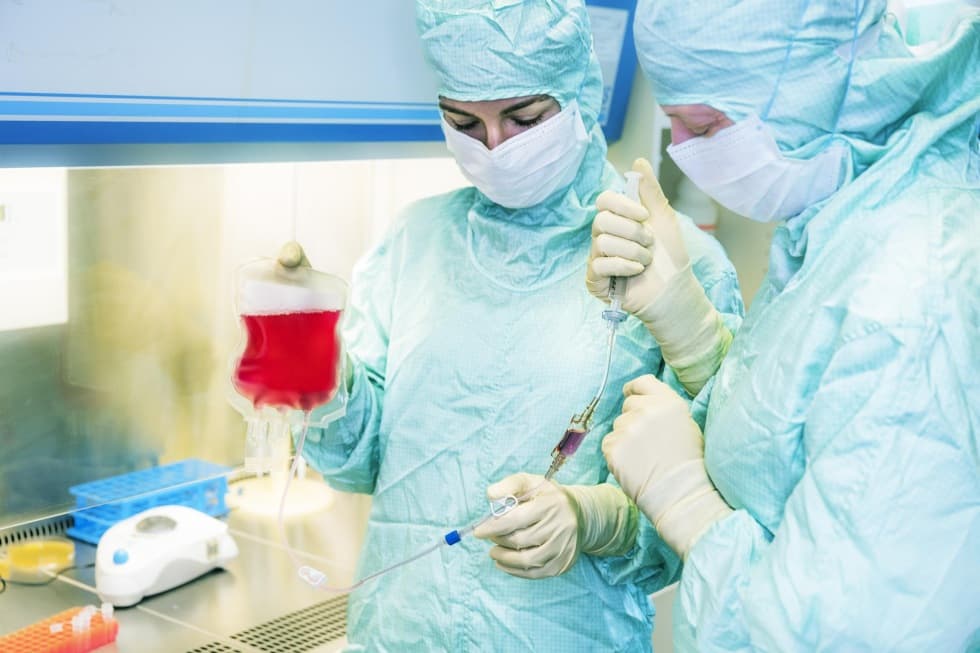 Your high-quality and accessible CDMO
As a long-term manufacturing partner, we will strategically guide our business partners through every step of the cell therapy manufacturing chain. We offer full services covering GMP production of Advanced Therapy Medicinal Products including genetically modified and viral vectors. SCTbio leverages a decade of experience
in development of autologous cell-based products, product supply for clinical trials, GMP compliance for the full lifecycle of drug development, manufacturing, quality control, QA/QP release, storage and logistics services and process development services to deliver the highest quality collaboration for your CDMO needs.
History of SCTbio
SCTbio was formed on July 1, 2021, and is a part of PPF Biotech network. The key company and personnel capabilities have been generated within SOTIO Group, during its more than 10 years of history of drug development and manufacturing. All of SOTIO's cell and gene therapy GMP manufacturing capabilities have been outsourced to SCTbio, including our GMP manufacturing facility in Prague, Czech Republic.
13 years
in cell and gene therapy field
2.000 sqm
facility area including 420sqm of GMP clean rooms
80+
reliable team members
"SCTbio already had an impressive track record of experience with autologous cell therapy manufacturing, including not just GMP manufacturing and analytical capabilities, but a sophisticated cold chain operation, scheduling and supply chain software, and extensive network of qualified leukapheresis sites."
SCTbio stands out as a reliable partner for customized cryopreservation and logistic services. We were impressed by the experienced team's willingness to collaborate, helping accommodate our unique requirements with an impressive commitment to quality that ensures our leukopaks continue to meet the needs of our customers.